Regular price
Sale price
US $10.00
Unit price
per
An emergency pack of patches to treat deep + surface zits on the go
Description

You may experience delayed shipment.

Don't get caught in a sticky zituation. Whether you're trying our pimple patches for the first time or taking them on the go, our S.O.S. Zit Kit is a pint-sized lifesaver for pimples. This tiny-but-mighty duo comes with a combo of best-selling patches: 2 KILLA microdart patches for blind pimples and deep, early stage zits, and 18 GOO GETTER hydrocolloid patches for surface zits and whiteheads. That's all you need to discover the ZitSticka difference.
Benefits

Drains zits + extracts satisfying goo within 6 hours 
Dissolves deep, early-stage acne
Protects from fingers + outside stressors that cause further irritation 
Derm-backed ingredients to help clear skin + accelerate skin renewal
What's in the box?

2 KILLA patches for deep zits
18 GOO GETTER hydrocolloid patches
How to Use

1. When skin is fully clean and dry, apply GOO GETTER patches to surface zits.
2. Apply KILLA patches to any deep, early-stage zits.
3. Wear for 6+ hours or overnight
Ingredients

KILLA: Patch:Sodium Hyaluronate, Oligopeptide-76, Niacinamide, Sodium Hydroxide, Salicylic Acid Swab:Alcohol, Water, Melaleuca, Alternifolia (Tea Tree) Leaf Oil, Tocopheryl Acetate, Salicylic Acid

GOO GETTER: Cellulose Gum, Glyceryl Hydrogenated Rosinate, Paraffinum Liquidum, Styrene/Isoprene Copolymer, Pentaerythrityl Tetra-di-t-butyl Hydroxyhydrocinnamate, Niacinamide, Salicylic Acid, Ascorbic Acid, Melaleuca Alternafolia (Tea Tree) Leaf Oil
View full details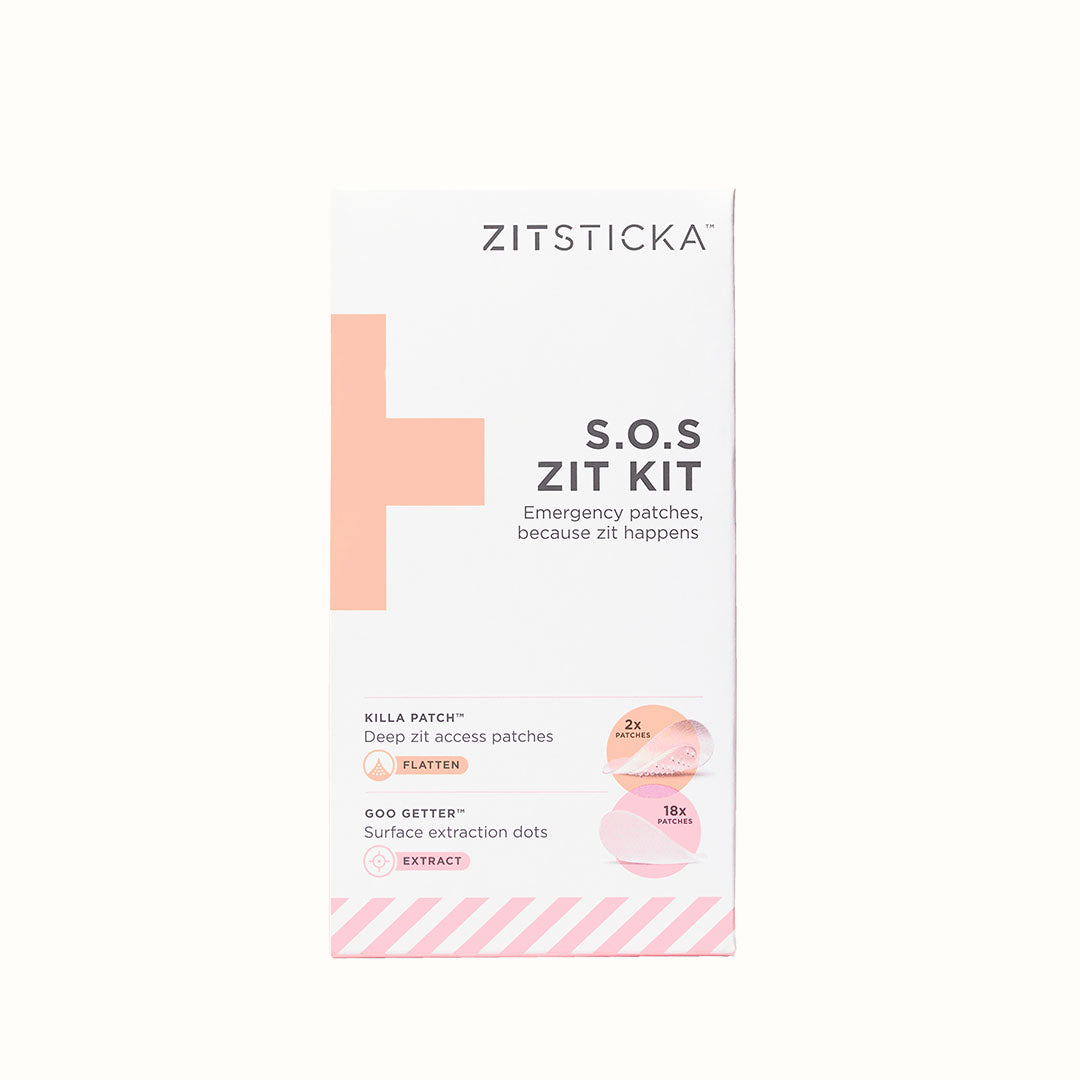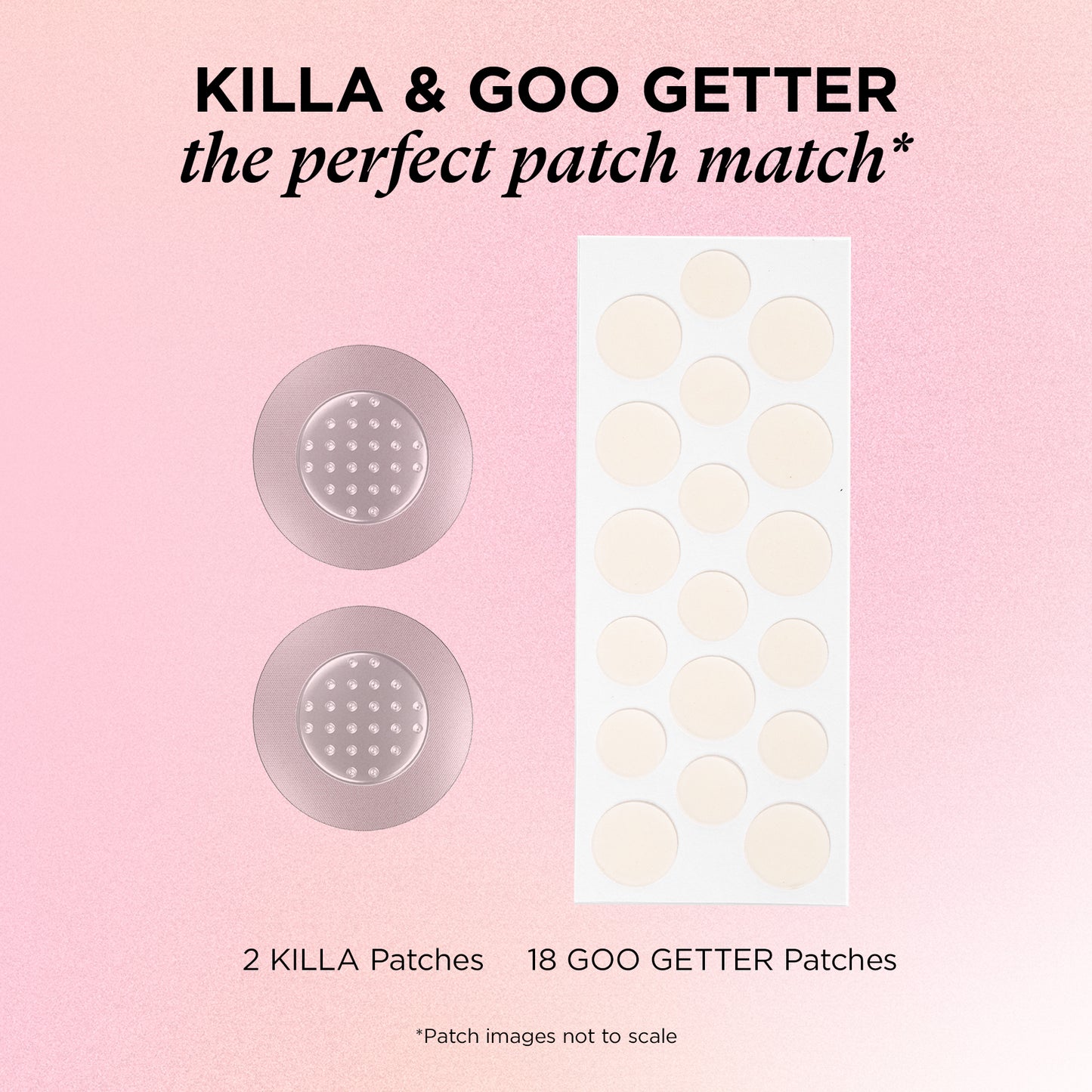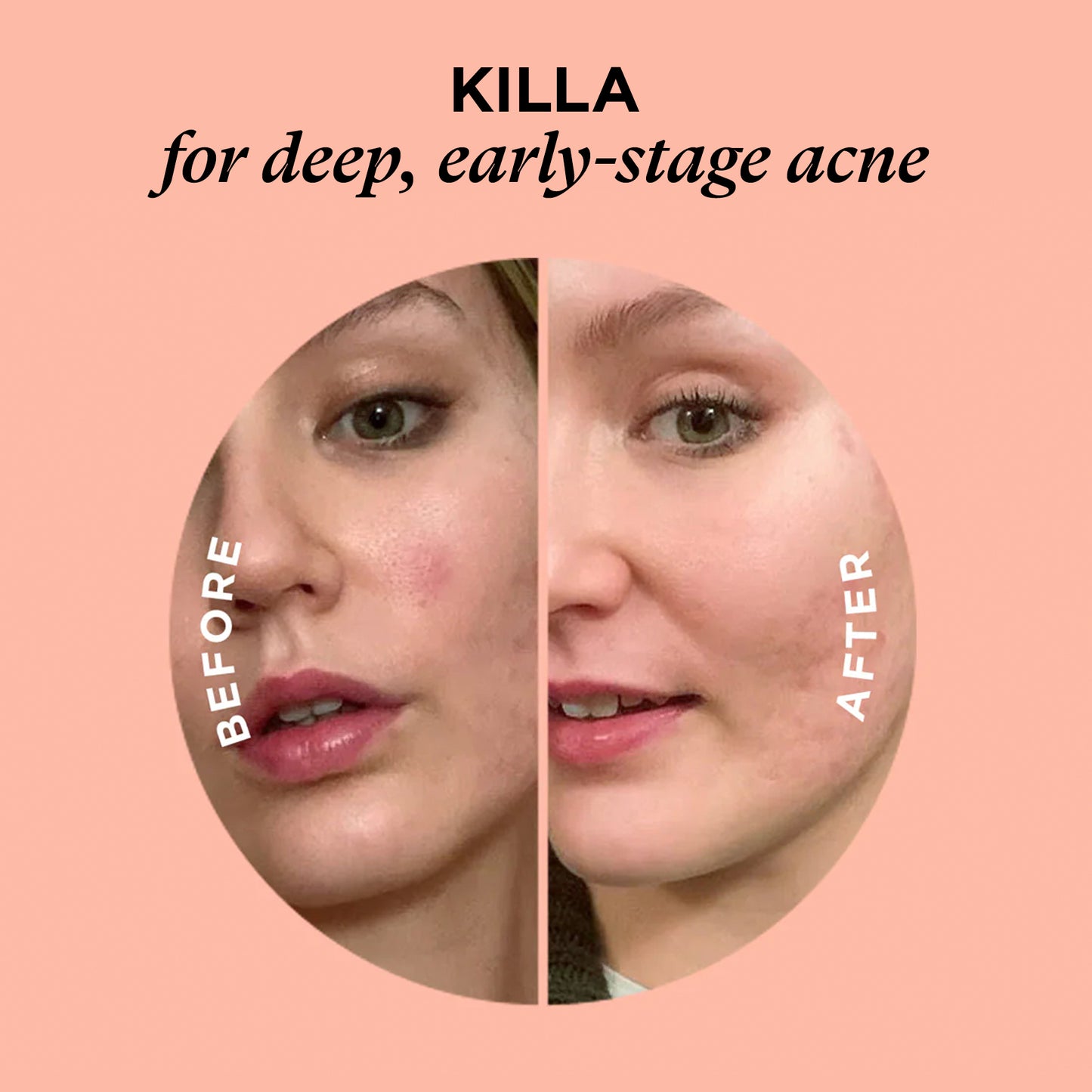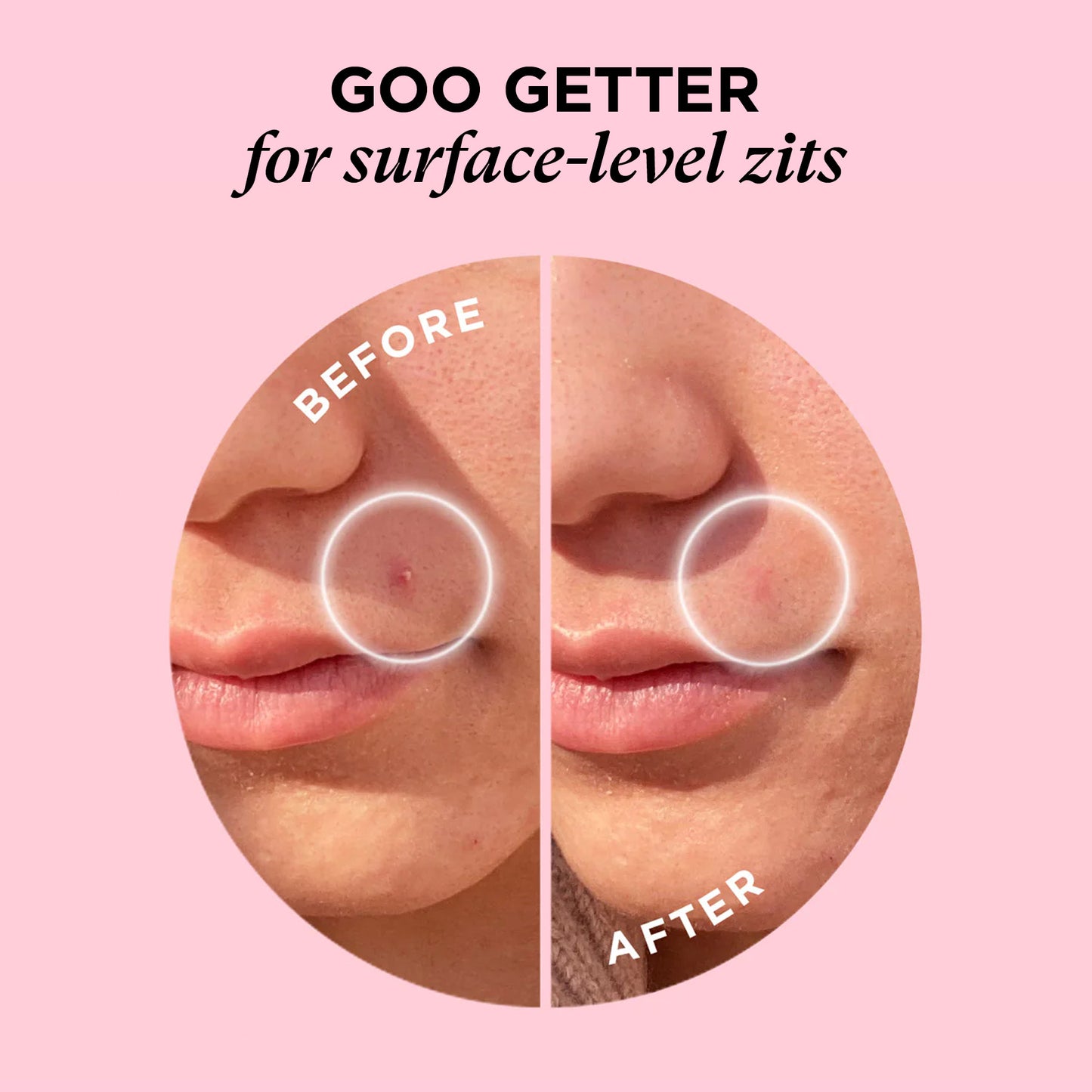 Microdart patches made for deep, blind pimples

2 KILLA Microdart patches for uppopable, blind pimples

Surface zit extraction patch

18 GOO GETTER Hydrocolloid patches, for the surface level, whitehead pimples
Salicylic Acid

The OG exfoliant that burrows into your pores to clear dirt and debris. Works as hard as you on a tight deadline.

Oligopeptide-76

OG-76 silences an upcoming zit's appearance before it gets real, while also setting up your skin for improved texture and bounce.

Niacinamide

Helps minimize the appearance of pores and calms + nourishes the skin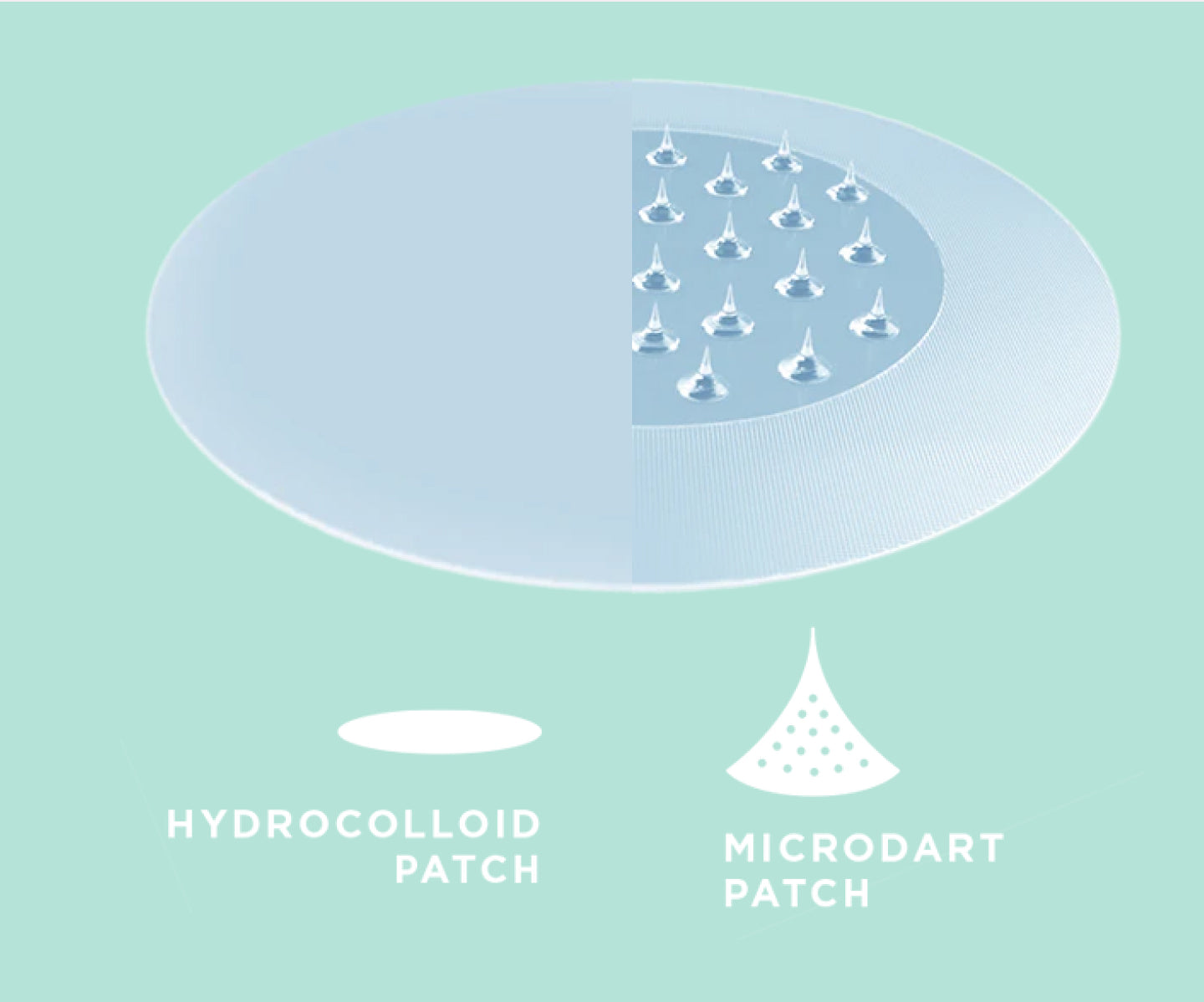 MICRODART vs HYDROCOLLOID
KILLA's microdart technology targets the appearance of deep early-stage zit at the source.
Our hydrocolloid patches are your go-to for zapping zits! We're not your average patch – our special formula sucks away impurities, and we've loaded it with dermatologist-approved heroes.