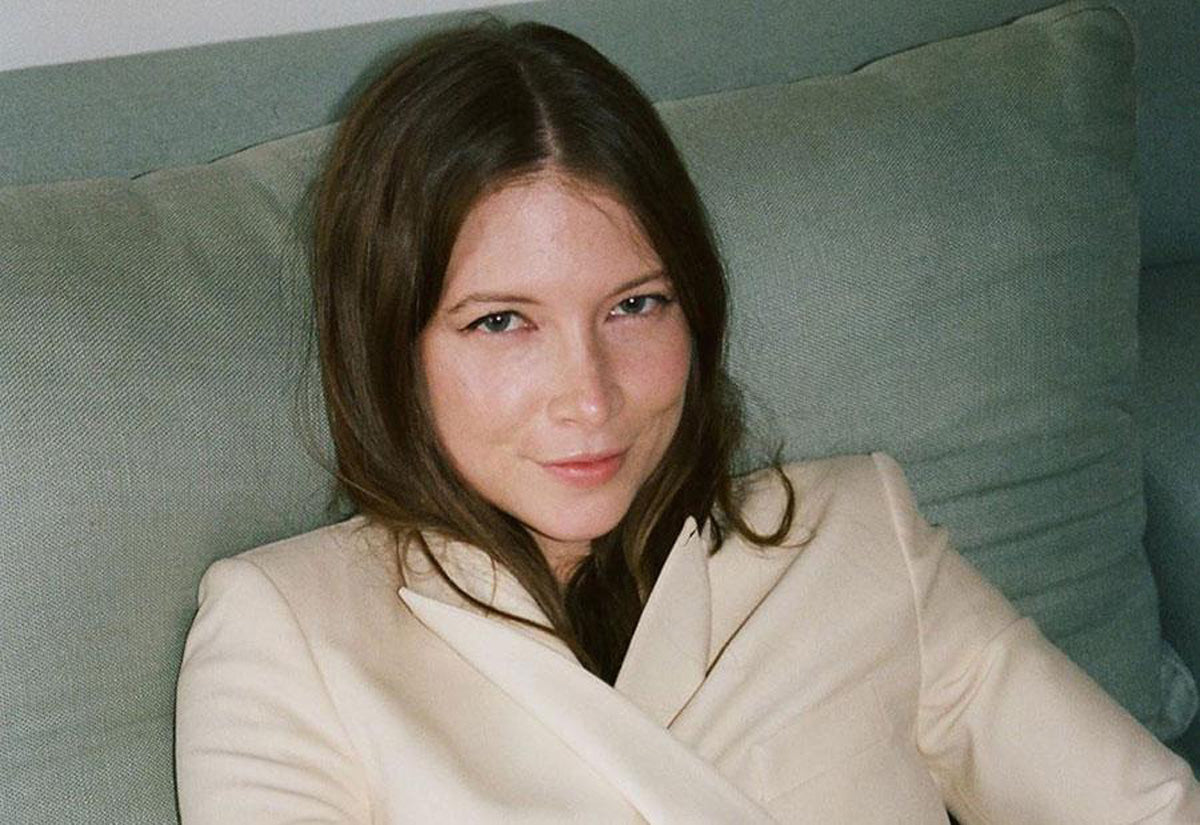 Top 5: Stuck Inside with Beauty CEO, Dianna Cohen
In these socially distant times—with all of its unrest and uncertainty and literal isolation—we wanted to go inside with some of our favorite friends and collaborators. The reason? To glean insights about how they're self-caring within their own four walls, and what breakout-melting products they're reaching for. Today it's NYC-based Dianna Cohen, Founder of Crown Affair, a haircare brand that champions accessible luxury and community. Dianna has also commandeered projects with The Wing, Harry's, Flamingo, Outdoor Voices and is part of Forbes' 30 Under 30 for the Class of 2019. Over to Dianna, now, for her Top 5 products! 


Staying home and slowing down has, fortunately, been really great for my hair, skin, and nails. For those of us who are fortunate to be at home right now, it's a moment to pause and focus on care and health instead of styling or being 'done'. I've always approached my hair this way, but being able to do very minimal makeup for Zoom meetings and let my skin breathe has been magic. I'm finally using my Gua sha tool that's been sitting in my freezer shelf for way too long. Below are a few of my essentials for fresh, clean, and hydrated skin.
1. Drunk Elephant Protini Polypeptide Cream
My skin really soaks this up. I use it as my main moisturizer morning and night. It's even helped my texture and improved the firmness of my skin. I also love the application and find myself applying a small pump for mid-day hydration.

2. ZitSticka KILLA Kit Spot Clarifying Patch
My fiancé and I call these 'the dots'. Rarely does a week go by where I don't need a patch or four to take care of an early-stage pimple. I have really active skin (which is one of the reasons I've found so much pride in my hair and care for it like I do—too many times I'll lean into my hair to cover a new development on my cheek). Knowing I can put on a clarifying patch anytime, or leave it on overnight and wake up with a calmer situation on my face calms me down, too. 
3. Biologique Recherche Masque Vivant
What doesn't this mask do? Well, it does not smell great. Other than that, this mask has become my go-to for fresh skin and tighter pores. It's by far and away the best face mask I've ever used. I'll use it 1 - 2 times a week in the evening and keep it on while reading or watching a show for 30 minutes.
4. Then I Met You, Living Cleansing Balm
Call me late to the game, but this is my first balm cleanser. It's nourishing and removes more oil impurities from my skin, which I'm finding is better for absorbing the product I apply after using. I'm very into the rituals and experiences around the products I use, so having the spatula, taking a pause to let it sit, and rubbing it in has really elevated the cleansing experience in my morning and evening rituals.
5. Furtuna Skin Wildly Potent Sicilia
I've never been a serum loyalist, but now that I'm home and skipping makeup most days, I've been having more fun with skincare products. The active ingredient in this serum is working wonders. My skin loves vitamin C and I can tell the difference in the glow and illumination in my face. I've been using this before my Drunk Elephant moisturizer and they've been a killer duo for fresh skin.
Like this series? Read more here!
Breaking out? Shop zit-melting stuff