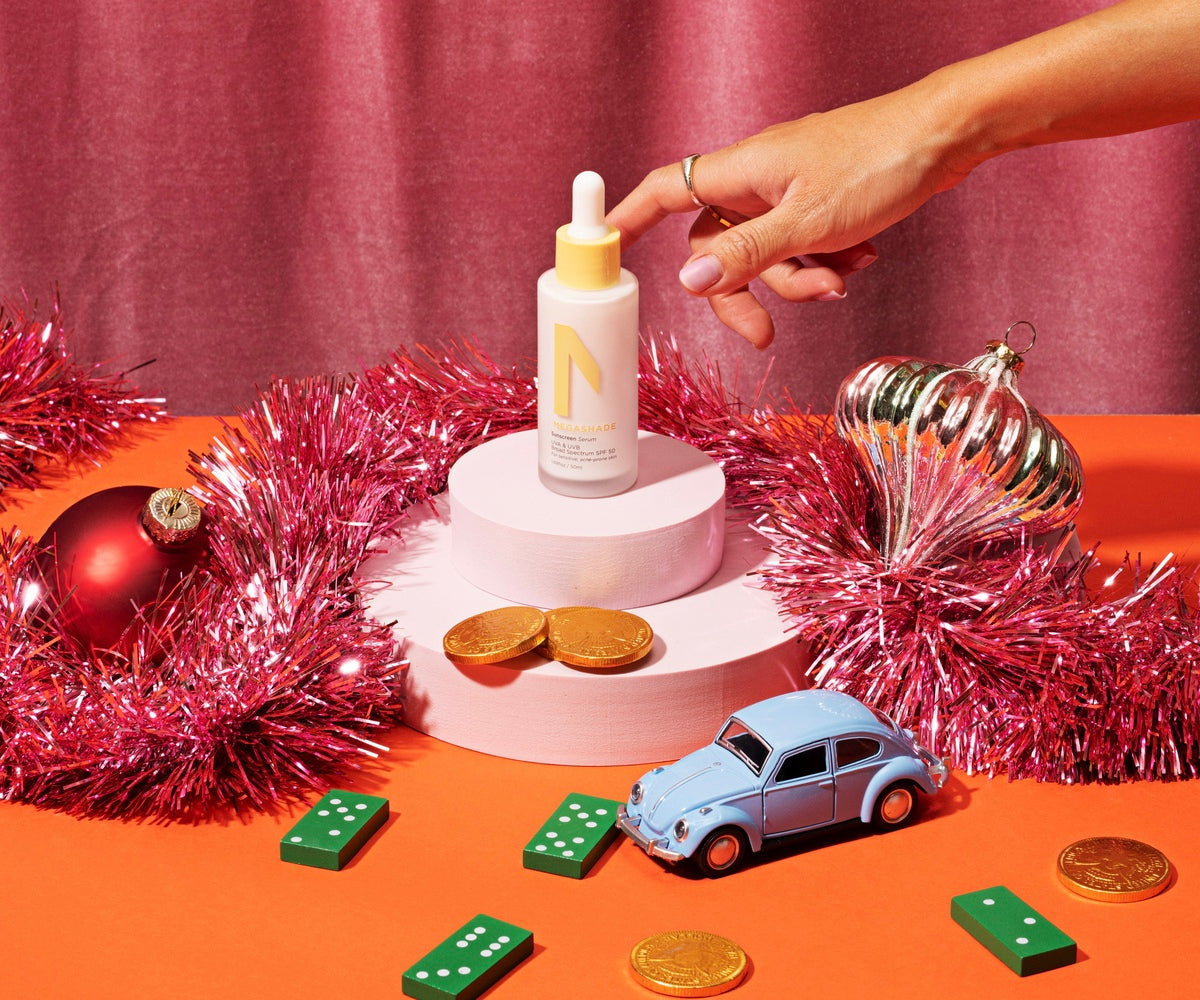 The Ultimate Holiday Gift Guide: Staff Picks
Holiday content? In October?! It seems awful early, but the holidays are creeping up on us more quickly than we'd like to admit. Many of us are already making our gift lists and checking them twice! Maybe this is simply because we're very thoughtful and want time to find the right gift. Or, maybe we don't want to have to spend the *actual* holiday season figuring out who needs what. Whatever the reason, we're the kinda people that jump in early—and now, you can join us! Below, our staff gives us the perfect present insight so you don't have to think of your own. *Whispers* You're welcome! 
Kristin Gritt, Paid Social Manager 
"Messages between my sister and I include a steady stream of recommendations for skin care products we love or want to try. For Christmas, I'm sending her the Ex-Zit Strategy Kit for her to discover some new favorites. Based on what I know she loves (and what I love too), I suspect that MEGASHADE, PRESS REFRESH, and KILLA will be at the top of her list. She loves a good face mask ritual, is obsessed with using sunscreen, and we get the same deep zits around the chin thanks to our monthly cycles and stress. I can't wait to up her skin care game this season!" 
Melissa Kenny, Communications Director 
"My mom—like many parents and their offspring—isn't quite sure of exactly what I do for work (lol). She also complains of bumpy body skin. In the interest of *efficiency* and achieving two goals at once, I'm going to gift her our (globally best-selling!) shower duo,
Body Double
. It contains
FIZZ FOUNTAIN
, an exfoliating scrub for the shower that also happens to be my fave for calming exercise-induced buttne and making my skin super smooth.
SILKSHAKE
is an indulgent lather-rich cleanser that clears bad bacteria for healthy body skin."
Katherine Martinez, E-Commerce Director 
"As the resident skincare junkie of my friend group (read: recipient of 2am "You up…to talk about my 5-step routine?" texts), I feel a unique pressure to give them the latest and greatest. I love that with the Head-to-Toe Clearing Kit I'll be able to gift them a sampling of some of ZitSticka's tried and true acne patches PLUS our sleeper hits PRESS REFRESH and FIZZ FOUNTAIN. Bonus points for coming in travel-friendly sizes for my nomadic remote work besties." 
Hannah Burnstein, Communications Coordinator 
"My 18 year old sister doesn't know much about skincare. Normally, this would fly with me—to each their own!—but now that she's a freshman in college, I want to make sure she's stocked for whatever school throws her way. I'm giving her the
A-to-Zit Kit
so she can roll up to class in a
KILLA
patch, use
PORE VAC
to mask with her friends, or bust body breakouts with
SILKSHAKE
from the comfort (?) of her dorm shower. My ultimate goal, though? Getting her to use SPF. I use
MEGASHADE
every day, so I'm comfortable vouching for it and nagging her to apply. It gives the skin a nice glow that I think she'll enjoy!" 
Crystal Lam, Senior Motion Designer
"Winter in NYC can be so brutal. One minute you're freezing into an ice sculpture while walking to Sunday brunch. The next, you dry up like a dehydrated sponge with the indoor heat on blast. Hello eczema! That's why I'll be giving all my friends our
PRESS REFRESH
as stocking stuffers. It's the perfect sheet mask that hydrates your skin, and soothes any irritation without breaking you out. Best way to get anyone through these brick days. Just looking out for homies."
Curious about what everyone gifted last year? Check out our 2021 Gift Guide
here
!