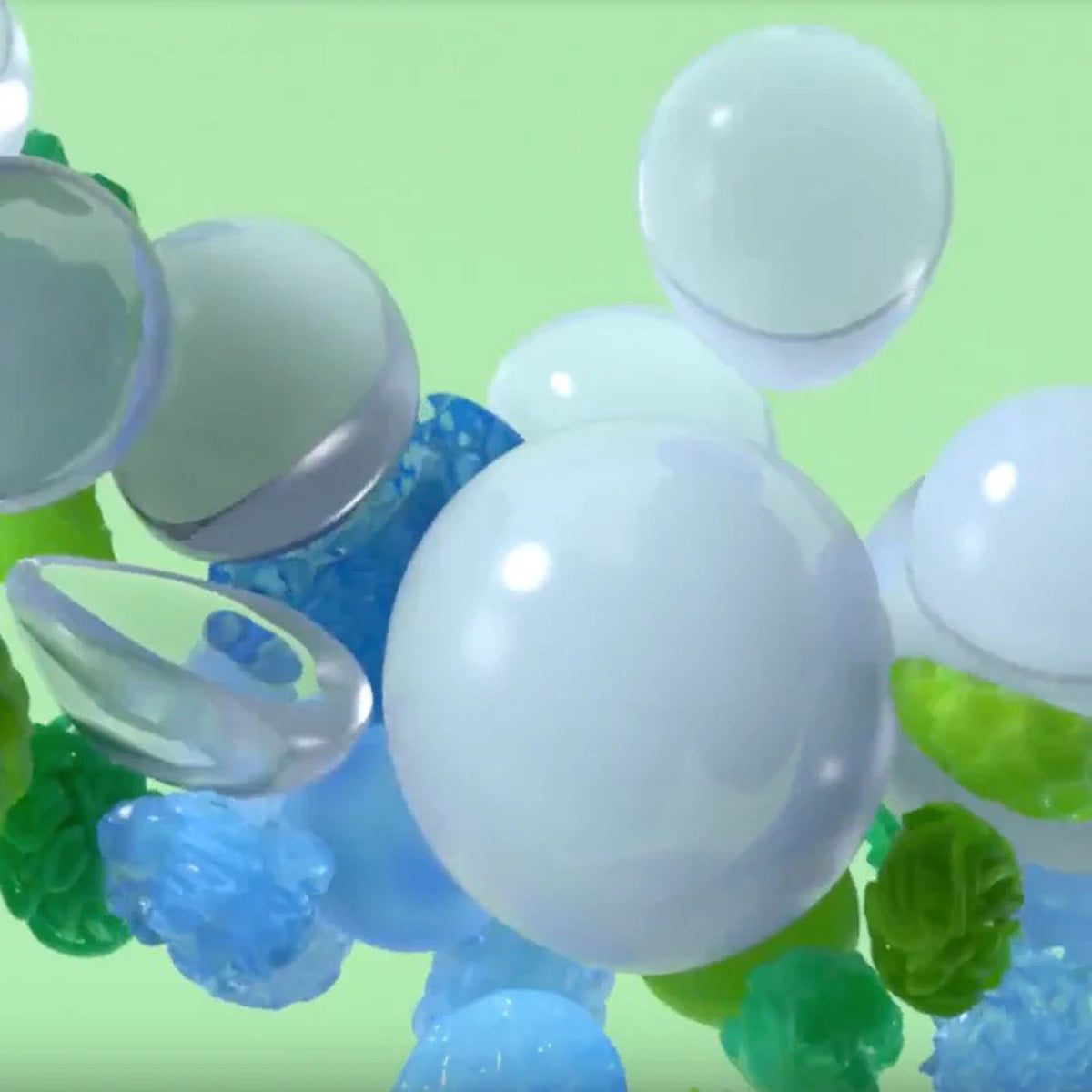 What is a 'Microbiome'? Could it Save Your Skin?
By Tyler Guitroz
Hi hey hello. Merry 2021; and let's never again speak of the year we've left behind. Let's, instead, talk about the skin barrier! 

As the largest organ of the body, our skin has a very taxing job of taking care of us. After all, the environment by which our skin lives is incredibly harsh. Think of it like a commune of survivors after a zombie apocalypse. Everyone has a job to keep the facility safe and as comfortable as possible, however it is important that it is well managed because mismanagement can, frankly, bring about an unsafe environment.
Our skin's microbiome (or skin flora/microbiota), like our zombie safe commune, is colonized by symbiotic microorganisms. Be them bacteria and/or viruses and/or fungi and/or protozoa—these living organisms serve to live harmoniously together, protecting against the invasion of pathogens, and to strengthen our immune defenses! This environment is also known to be represented in the gut and have mental health implications as well (aka the "brain-gut-skin axis"). 

When we think about skincare, we are generally thinking about the epidermis—or the outermost layer of the skin. Most bacteria on the skin are found on the superficial layers of the epidermis and the upper parts of hair follicles. These bacteria can prevent pathogenic organisms from colonizing on the skin surface (by outwitting nutrients, secreting chemicals, or stimulating the immune system.

While many of these organisms are benign at worst and helpful at the best, organisms like Cutibacterium acnes (or C. acnes), are long thought to contribute to the inflammatory skin conditions like acne. Found in sebum (oil) rich areas, C. acnes has been shown to be in excess in inflammatory acne where other helpful bacteria are deficient. 

So far, research has learned that optimum skin health (and gut health) is achieved by improving the biodiversity of the microbiota. Agents like probiotics and prebiotics, when applied to the skin, can help to suppress the growth of acne causing bacteria as well as improve the overall health of the microbiome and its defenses.
So, what are probiotics and how do you get them?
Probiotics are live microorganisms extracted and isolated from humans and then cultured in a lab for supplementation. They have the capacity to survive in the gut and immune system to enhance the natural environment in the way that  natural good bacteria does. Probiotics like Lactobacillus and Bifidobacterium regulate skin inflammation by working with the gut environment. They also help to promote an overall healthy immune system. Streptococcus thermophilus has shown to improve ceramide production, a lipid molecule known to trap water in the skin, thus strengthening the skin barrier. These can be found in fermented food sources like yogurt, kefir, miso, kombucha, kimchi, and pickles. And if you don't quite like the acidity component to these foods, supplements like ZitSticka's SKIN DISCIPLINE provide blended doses of probiotics often supplemented with additional vitamins which help dial down internal inflammation that shows up externally as breakouts. 
And Prebiotics?
Prebiotics are the food source for the helpful bacteria in our intestinal tract and skin. Since our digestive system cannot break down prebiotics, they survive only to reach the colon where they can be consumed by the healthy bacteria, helping them grow and thrive. In terms of the skin, they provide a nutrient base for the healthy bacteria! Foods like fiber-rich fruits, veggies, whole grain, starchy potatoes, bananas, onions, asparagus and garlic are where prebiotics are derived. 
Just as it is important for your hydration levels to consume actual water, it is equally important for probiotics and prebiotics to be present in your diet as well!
Fun fact: Did you know that stress impairs the normal gut microflora? Psychological stressors can cause intestinal microbes to produce stress related neurotransmitters like acetylcholine, serotonin, and norepinephrine that result in an overarching system inflammation. 
I know what you're thinking: "Here we go, again! ANOTHER beauty fad to add to our shopping lists. When will it end?" And I get it. But, think about it this way: As diverse a species as we are, "healthy" may look a number of ways. The one key factor is that
it starts from the inside
. Providing our bodies with the nutrients and hydrants to defend ourselves are the means by which we can achieve our healthiest body, most beautiful skin, and our best selves. And now we know that another mechanism we should be mindful of is this wonderful thing called the Microbiome. Beauty, skin-deep. 
Want some more tips on taking care of your skin from the inside, out? Check out a holistic nutritionist's take on
inner health and its effects on the skin
.