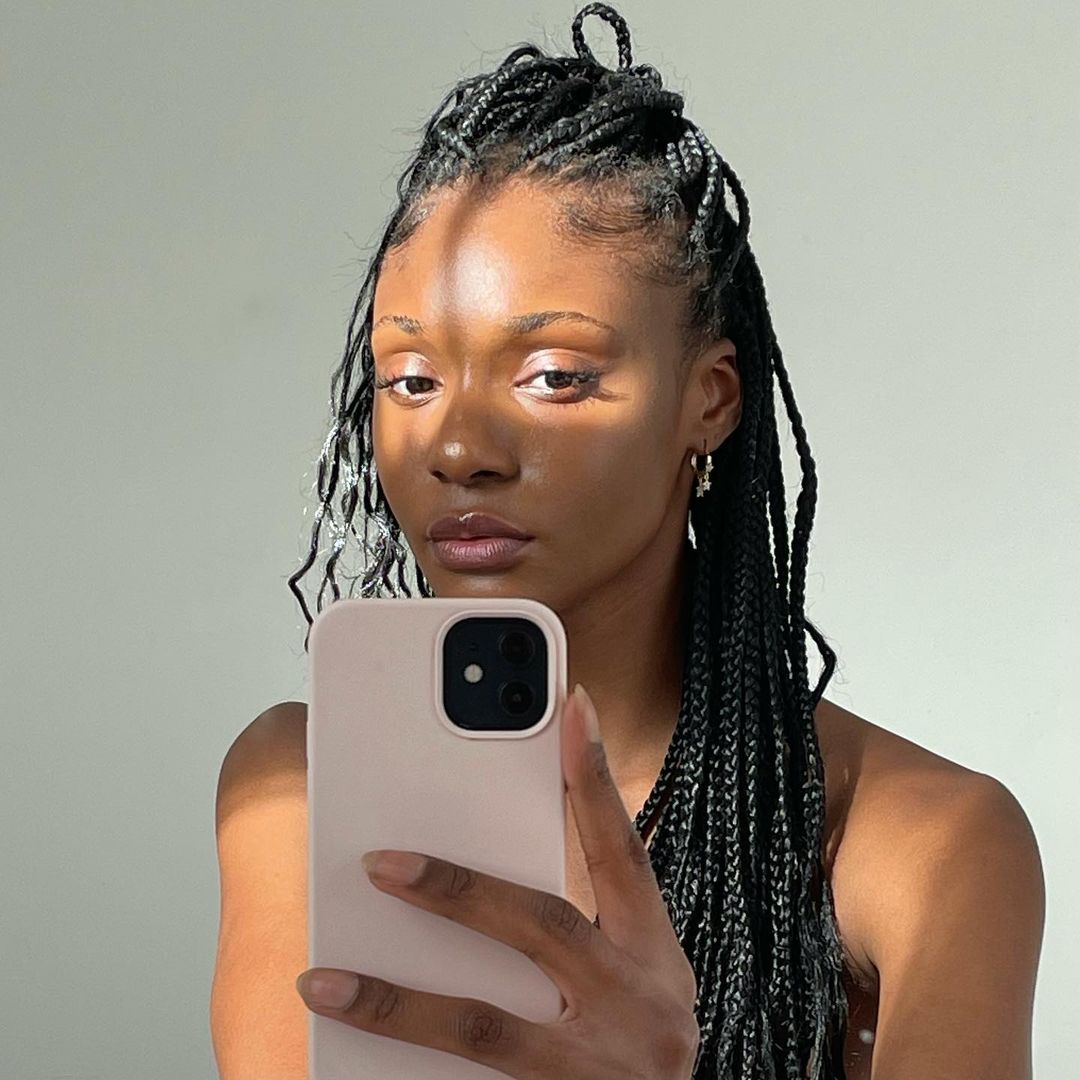 Model & Influencer Camrie Hewie's Holiday Gift Guide
 By: Camrie Hewie
The leaves have begun to transfigure from green to a variety pack of orange, yellow, and brown. Trader Joes has released their peppermint flavored treats. The air smells of crisp firewood. And most importantly, Starbucks holiday cups have made their debut. What do these signs all point to? It's gift guide szn, ZitStickians! We chatted with our local ethereal goddess, Camrie Hewie. Camrie is a model and influencer based in our homeland, New York City! Keep scrolling for Camrie's top picks for all your holiday gifting needs!
For The Outdoorsy Explorer Friend
ZitSticka's Megashade SPF 50 Sunscreen is great for your friend who loves to break a sweat outdoors but may struggle with breakouts and discoloration. This sunscreen not only protects the skin from harmful UV rays but it also acts as a hydrating serum that provides a beautiful luminous finish. (It's also my favorite sunscreen at the moment!)
For The Self-Care Queen
ZitSticka's Fizz Fountain Exfoliating Body Scrub is perfect for those who enjoy putting extra care into their shower routines. This exfoliating scrub combats body texture with the help of salicylic, lactic and glycolic acids. The peppermint oil scent is super invigorating and very on brand for the holiday season.
For The Fashionista
I think every fashionista needs a fabulous pair of Mary Jane pumps. This particular pair from Jeffery Campbell is extremely comfortable and they come in a nice variety of colors. They're the perfect statement piece for this fall/winter season.
For The Yoga Enthusiast
This Alo Yoga Mat is ideal for your friend who sleeps, eats and breathes all things yoga. They simply can't start their day without a good Vinyasa flow. This yoga mat provides amazing support and the quality is long lasting. The powder pink shade is my favorite.
For The Super Sustainable Sister
This water bottle from Swell is great for your sibling who's always on the go but doesn't want to destroy the earth with plastic water bottles. Swell bottles are durable, eco friendly, and they provide the best "vacuum-insulated construction" that keeps drinks at their desired temperature for extended lengths of time.
Thank you, Camrie. We <3 u!
Can't get enough gift guides?! Click here for more!