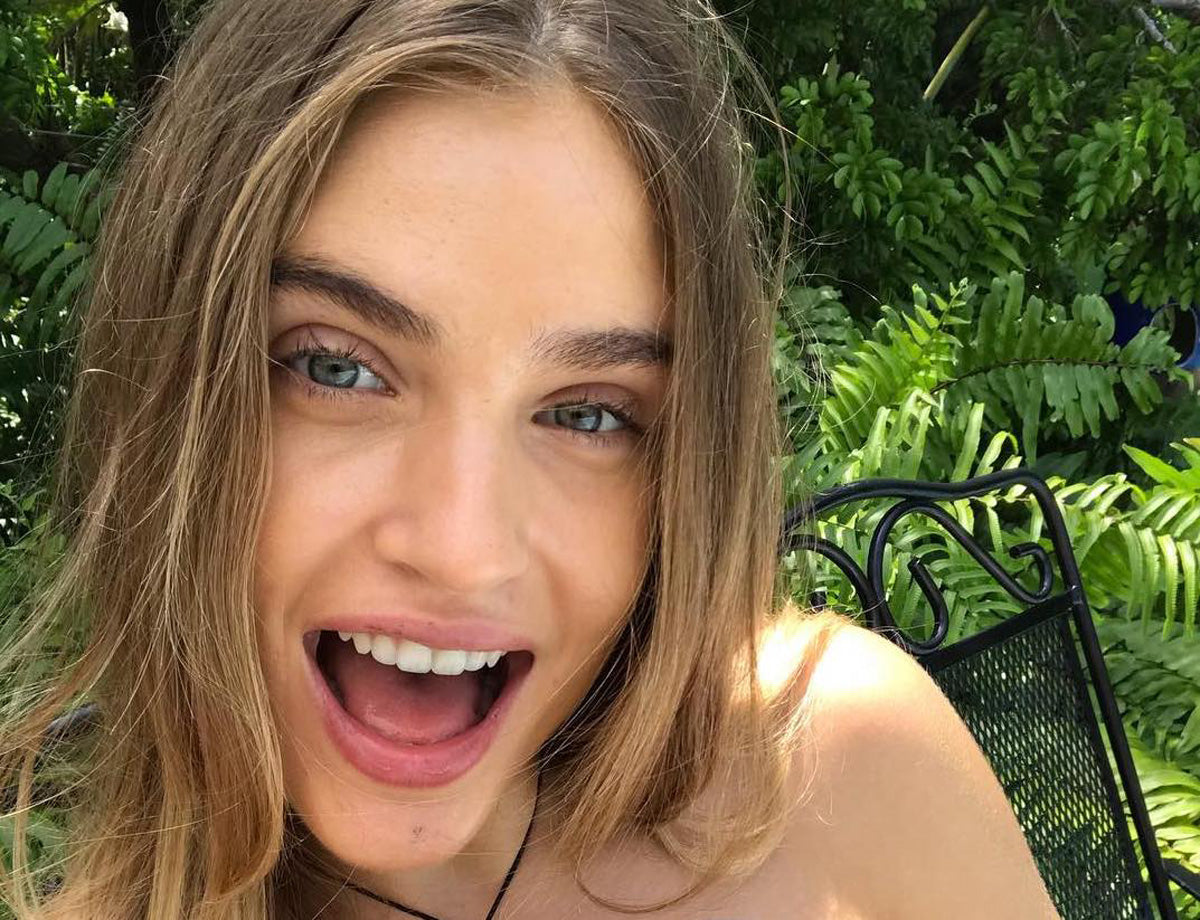 How's Your Mental Health RN? With Model, Anna Reilly
This year, we observe Mental Health Awareness Month during quarantine: A time when our minds (and also, sadly, our skin) are doing atypical things. This series will see us ask friends and collaborators to share how quarantine is affecting them, and the practices and rituals that have helped make this time less weird. First up, is model and integrative nutritionist, Anna Reilly. Over to you, Anna!
Has the quality of your skin been affected during quarantine? 
Quarantine has definitely caused more breakouts since my whole routine and environment changed. I started off in NYC for a month with nothing but ZitSticka products (KILLA and SKIN DISCIPLINE) and a simple salicylic acid cleanser that definitely kept my skin afloat despite such changes. Now, I'm in Marco Island, Florida, so my skin is dealing with some travel and climate breakouts that ZitSticka has helped keep under control. Whenever I run out of KILLA, I dilute oregano oil with a carrier oil like rosehip oil and apply to any upcoming underground zits.
How has being inside for this period of time affected your mental health? 
Being stuck indoors in NYC, the epicenter of the virus, my mental and emotional health was challenged in a way that ultimately motivated me to better myself. 
I've come to realize that my severe acne breakout two years ago could somewhat parallel with our current situation. I lost my job as a model and felt a strong sense of fear and uncertainty towards when this breakout (or outbreak) would end, and when my life would go back to normal. (Spoiler: the 'normal' never came back.) As a result of these mental and emotional health challenges brought on by these circumstances, I had no choice but to dive inward to heal myself from the inside-out. I developed a strong meditation and mindfulness practice that has helped me cope in a healthy and immune-boosting way.
Any practices, rituals or strategies for keeping your mood happy and your spirits high when you need a pick-me-up during this time? 
My favorite strategies for staying happy during this time are Dance Church Go (live guided dance session,) guided meditations, journaling, listing things I'm grateful for, getting an oxytocin boost by cuddling my boyfriend, practicing booty dancing to my favorite playlists, and working as a virtual health coach. Sessions with my clients make me feel so fulfilled because I LOVE helping people to feel empowered by a healthier lifestyle. 
Has quarantine changed your outlook on life? 
Quarantine hasn't significantly changed my outlook on life but I believe it's given the world the slow-down it's been craving. I personally love the time to slow down, work on my inner self and focus on educating myself on holistic nutrition. I feel the world's outlook on life has changed; the negative is obvious (fear and panic.) On the other hand, in times of crisis, we can come together to better ourselves and share our gifts and light and love whenever we can. 
Finally, I love that quarantine allows me to feel more emotional because I'm able to address things that may have never fully come up in my previous fast paced life. I've caught myself mourning childhood before bed a couple times. Feelings of longing and nostalgia of being a little girl come up. It's funny and embarrassing that I cry at the memory of falling asleep on my mom's lap at a restaurant, and then being picked up and carried to the car by my dad, pretending to still be asleep. No responsibilities or expectation of independence. We all want to feel that support so we create it ourselves as adults. This is why spirituality is so important for inner peace and overall health. Having faith that we will be supported, with all our basic needs met, throughout the ebbs and flows of life.