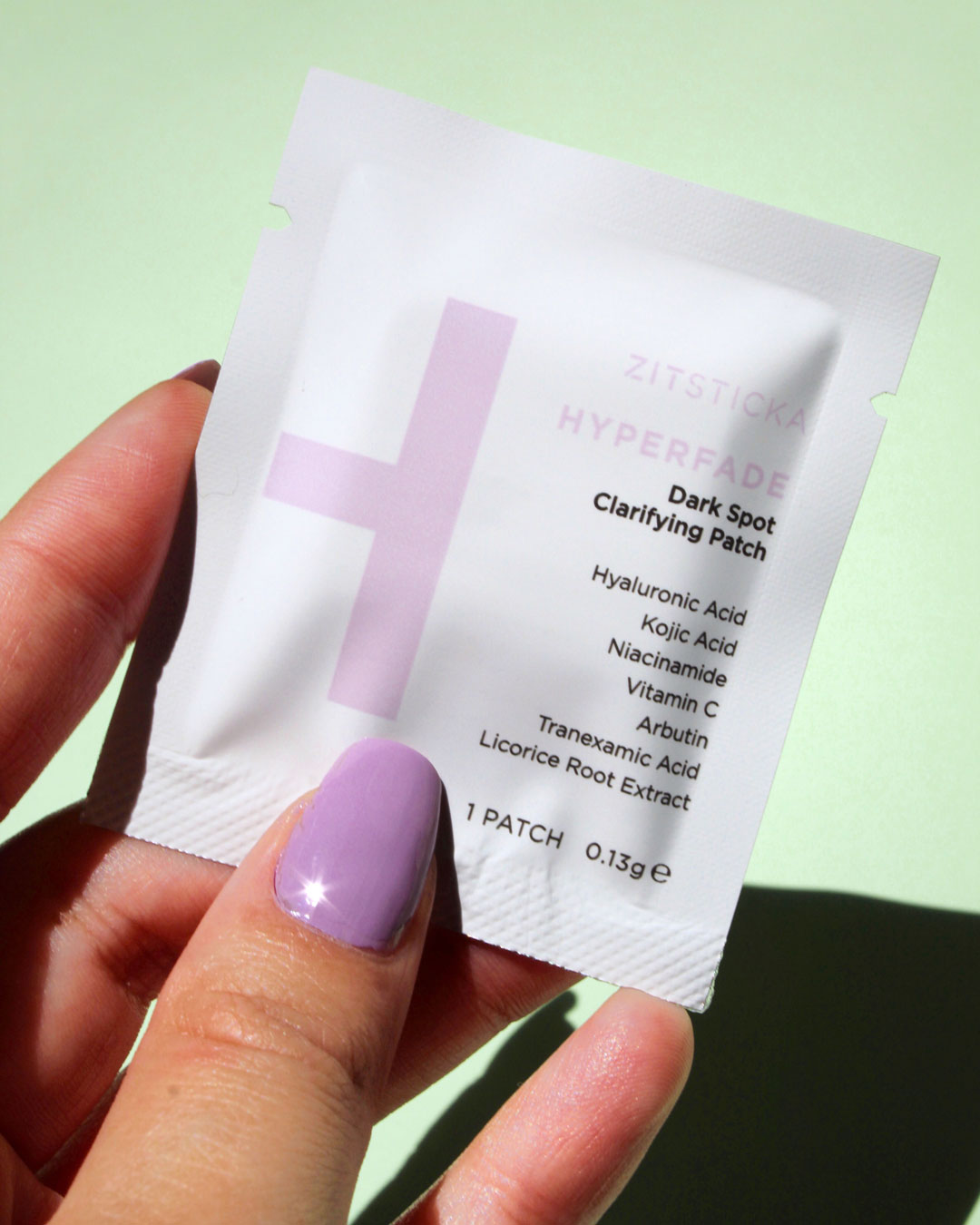 Early Adopters of HYPERFADE Share Their Results
Things that overstay their welcome: Mosquitoes, distant relatives at Christmas, post-zit dark spots.
The good news? We have a fast-acting answer for the last one. It's called HYPERFADE, and it's a microdart patch infused with lightening, brightening ingredients that work within the source of hyperpigmentation—or the mark that remains once your zit has run its course—to fade its appearance from the inside-out.
For a full rundown on the ingredients in HPF and how exactly it works (and to watch a fairly amazing video about the product) click here!
For now, instead of raving abstractly about the efficacy of HYPERFADE, we'd like to bestow upon you some actual visual evidence: Before-and-afters taken by four early adopters of the product. They're excited, we're excited, and we hope you will be, too!
Avery, New York 

"I always regret popping a zit as my skin seems to take longer than normal to bounce back. After using 2 HYPERFADE patches the healing accelerated by weeks."
Cheyenne, Florida

"Just as KILLA speeds up my pimple process, HYPERFADE speeds up my hyperpigmentation process! I no longer have to rely on time to heal my dark spots." 


Ashley, Rhode Island

"I already love my results with KILLA, so once I learned about HYPERFADE, I knew it was gonna be bomb! I had drastic results from the first patch. My dark spot was significantly brighter each time I used HYPERFADE! It definitely helped heal my hyperpigmentation much faster than usual."
Vanessa, New Jersey
 
"I was so surprised to see such strong results after just one HF patch. It acted as a magic eraser for my post zit redness!"
So, are hyperpigmentation and scarring the same thing?
Title image: @glowperfecto