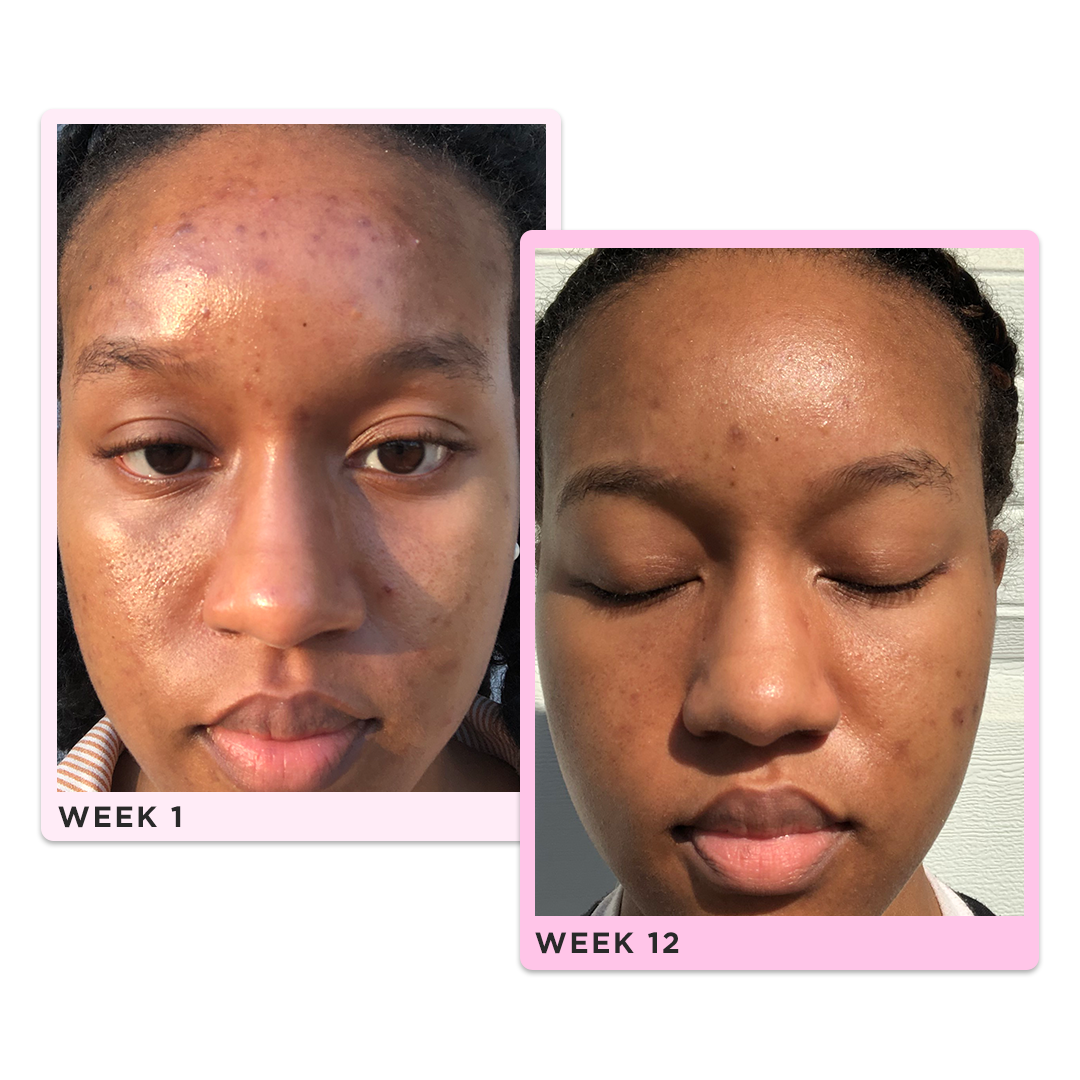 5 Skin Transformations After 3 Months on BLUR POTION
We gathered up some results from the early-adopters of BLUR POTION—our antioxidant-rich supplement for fading hyperpigmentation—after three months on the protocol. Five different journeys,  five outrageously encouraging stories! Read on!
FADED STUBBORN HYPERPIGMENTATION 
"I enjoyed my experience with BLUR POTION. I have been taking it for 3 months and it has helped with tone and to even out my skin. My forehead was the worst area on my face and it cleared completely. My cheeks have dark spots on them currently, but they aren't stubborn like the ones on my forehead that occurred prior to taking BP. My skin has been glowing!"

— Makala McCauley
FADING FAST
"Once I started incorporating BLUR POTION into my skincare routine 3 months ago I have seen a significant change. My skin is more radiant and it also has a more even skin tone. The hyperpigmentation spots that were bothering me so much have faded a lot, even the very dark one on top of my nose got smaller and lighter! I highly recommend this multivitamin for your skin."

— Kelly Shuman
FADE FROM THE INSIDE, OUT
"Adding this supplement to my skincare routine has made a difference! Our skin is so influenced by what's happening on the inside. So, tackling my melasma with this oral supplement really helped reduce the hyperpigmentation on my cheeks and forehead. I would take it first thing in the morning to allow ingredients like Vitamin A and Oligopin—a powerful marine antioxidant—to absorb into my body.
The best part was that even though I would take it first thing in the morning, without food, it wouldn't upset my stomach. I am Latina so that makes me susceptible to melasma, so I would suggest taking this as a preventative for any men or women of ethnic backgrounds like me."


— Aissa Wilde
ENHANCED PROTECTION FROM UV RAYS 
"I noticed a change in my skin within the first week of taking BLUR POTION. Slowly but steadily my skin became more radiant and my pigmentation and melasma slowly begun to fade. My skintone over the first 3 months became more even and my hyperpigmentation less obvious.

I started to feel protected by BP. It complemented and reinforced my daily routine of Vitamin C , retinol and lots of sunscreen and UV protection."
— Laurina Fleure Fitzgerald 
GOING OUTSIDE MAKE-UP FREE
"
I'm so happy to have had this opportunity to work with the amazing team at Zitsticka, Blur potion is an amazing product and has helped me shift those stubborn areas of Melasma, I also have more of a glow and confident to head outside make up free."
— Elaina Clark
Just a few hyperpigmentation spots? Maybe you need HYPERFADE, instead?